Gifts For Someone Who Has Everything
You would have come across people who would have told you not to buy anything for their special day. They would usually say that they don't need anything. Or that they already have everything they want. And this might be true. They would be fortunate enough to have everything the need and desire. And even if they have a wish list, they are capable of fulfilling it as well. Well, good for them. But we know that you cannot reach a soiree empty handed. Not only it is frowned upon but it is also something that you would not want to do. So, what to do? The answer is you need to gift them something that is intangible. While they already have every 'thing,' they might crave for a few fun moments with you. They might want to spend some leisure time with their loved ones. Or they might just need some time in peace and solitude. Well, if that is something that they do not have, you should present them exactly that. So, here are a few experiences that would be the perfect present for them:
A Weekend Getaway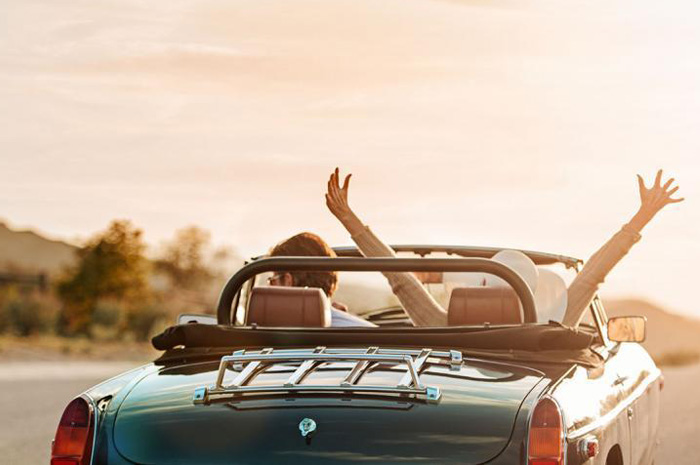 Plan a trip to a nearby city which your pal always wanted to explore. Or check-in a luxurious resort where you can spend the weekend in peace and tranquility. A day or two at a calm place or even an adventurous one would be a great way to unwind. You can sponsor this trip and help your friend weave some amazing memories with you. We are sure that this would be a sojourn that they would never forget.
DIY Gifts
This is again something really thoughtful. Right from a picture collage to a mixed tape of their favorite songs, from customized magnets to coffee mugs. There is so much that you can personally do. This would make for a great present as it will show how much you care for them. These gifts are always treasured and loved the most. You will be able to convey your thoughts in a much effortless manner  with a present like this.
Bucket List Experiences as Gifts
Everyone has a bucket list. And even if they have everything in the world, they would have a few things that they want to do. So, get a sneak peek into their bucket list and make one of them happen. Some of the most common ones are skydiving, hang-gliding, sailing, hot air balloon riding. An experience like this would definitely bring you both a lot closer and will grow your bond stronger. Also, this would help you tick something off their bucket list. And they will always remember you whenever they think about this experience.
A Day Off
It seems your pal is a busy person. And to help them relax, you can arrange a day off for them. If you can, contact their teammate or boss who can help you arrange this for them. Then, all you need to do is surprise them early in the morning. And tell them about all the exciting things you will do today. We are sure that this will be something that help the relax and unwind. After all, your friend definitely deserves some rest.
Karaoke Night 
Summon all your friends as things are about to get musical. A karaoke night is all you need with your friends. Whether it is a special occasion or not, this is something you would thoroughly enjoy. You can get a few speakers if you like to have a little extra fun. Just play your favorite tune and you are good to go. You can sing and dance all night long and remember the good old times.
A Massager
Everyone needs a good massager. If they do not have time to book a massage appointment, this would be a great present. A sturdy and effective massager is all they need to relax those muscles. And in this time when work from home is quite prevalent. they would be able to make the most out of this present. This will help them take some time off their hectic schedule and enjoy a pamper session. Something that is needed quite a lot these days.
It can be a little tricky for you to come across some of the most amazing gifts for your pal who has everything. But we are sure that this list will help you a lot. The main idea is to present them a few memorable experiences and not just something materialistic. Something that holds value, not in terms of money but affection. And we are sure that you will be able to come up with some fun and exciting ideas yourself. And if that happens, do not forget to comment them down below so that we are able to benefit from them as well.