Fun Ways to Pull Your Siblings' Leg
Having a sibling or even more is so much fun. They are the best friends you did not ask for. And they might irritate you at times. But soon you will realise how much they mean to you. They are family. They are the ones who will be by your side when the times are rough. You can count on them and trust them when no one else seems right. They are your most loyal friend, your greatest guide, and your mentor.
Well, enough of philosophical talks. Your siblings are also your partner in crime. They are the ones who will let you in the house when you are past the curfew deadline. They will probably share their belongings with you. They will introduce you to so many new experiences. If they are older to you, they will pamper you the most. If they are younger, they will respect you (at least sometimes). Having a sibling is truly a blessing in disguise. But there is no denying that there is no fun if there is not a little pulling each other's leg. So, here are a few ways in which siblings usually tease each other. You may also get some ideas from here if you wish to get revenge for the times they have pranked you:
Calling Nicknames Out Loud
This one never gets old. This is a classic way that siblings use to tease each other in front of others. Now, there is a huge probability that you and your siblings have some cute (read embarrassing) nicknames give by your parents. Now imagine you call your sibling's nickname out loud in front of people who may judge them for this. If you are younger sibling, you are at a lesser risk here. Since for younger ones, cute nicknames are usually just cute. Whereas, for elders this may seem a bit embarrassing. And that is exactly you want.
Creating Their Matrimonial Profile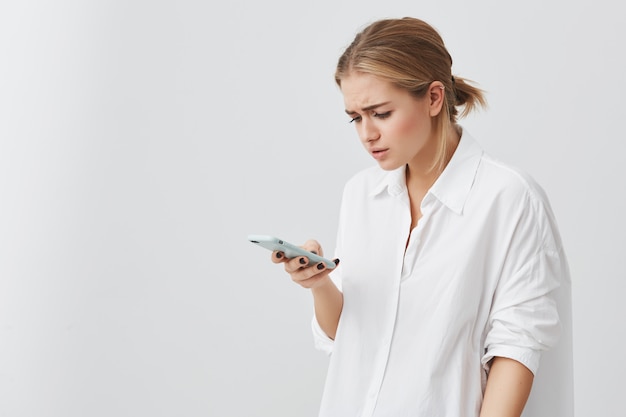 You have been hearing that your elder sister or brother should get married by now. Well, you should definitely help them out in finding their perfect match. You can secretly make their matrimonial profile and wait for people calling them up. They will be extremely confused as to what is going on. However, if they are lucky, they might just find their someone special. And it will all be possible because of your mischievous mind. Or even better, you can pick the calls and tell them how lazy and useless your sibling is. *wink wink* Also, not to mention, this is a little riskier and you might be scolded for this. But it will be so worth it for the fun.
Narrating Childhood Stories
Living under the same roof for years means that you have a zillion of childhood memories with your siblings. But this also means that you have an equal number of stories that can be quite embarrassing. Now, just handpick one of the them for the time when your siblings call their friends over. Not to mention, that you would have to flaunt your storytelling talent here. Maybe spice things up by adding a few instances just for fun. While everyone would want to hear more stories, your sibling's face might turn red. And that is when you need to zip it!
Share Their Old Pictures on Social Media
Now, we are not talking about childhood pictures. But if you happen to have those, go ahead and post them as well. But with old pictures we mean the time during which they looked their worse. Maybe they had a weird haircut or hair colour. Maybe they used to dress in an old-fashioned manner. Maybe their face just looks weird in one particular picture. And since you are their sibling, we are sure that you can easily get some of these. And posting these online would be so much fun. Also, do not forget to tag their friends so that it reaches to the right audience.
Well, there you have it. Some amazing and fun ways in which you can get your revenge back and tease your siblings. Also, if you have any other ways, please do share them since there are never enough ways to pull your sibling's leg and I am kind of out of them. Haha! And since you have troubled your sibling so much, they surely deserve something nice. And with Raksha Bandhan just round the corner, you should get them a cute gift to make their day a little better.
Have fun and keep pranking!