7 Unusual Massage Therapies That You've Probably Not Heard Of
Toiling all day at work may often leave our minds exhausted and our muscles sore. While spending some quality time with your loved ones will help you rejuvenate and get your mind off stress, your body surely needs a little more care. You can ask your kids to give you a quick massage. But do you know some fun facts about this technique? There is a whole lot of history behind it and there are more than a few types of massage techniques. You would have not heard about most of them. So, let us learn more about massage and some of the most unusual types of massage therapies.
The History
Massage is a combination of Greek and Latin words. The Latin word 'massa' meaning "mass, dough" and the Greek verb (massÅ) meaning "to handle, touch, to work with the hands, to knead dough". To define massage in simple words, one can say that it is an action by which tissues are manipulated by rubbing, tapping or kneading. This action can be performed with hand and along with a few instruments.
One of the most common and special type of massage is acupuncture. It involves a technique through a particular point of the body is triggered. This results in releasing chemicals called endorphins that relieve stress and pain. These endorphins are basically natural painkillers that also elevate the mood. Massage has been practiced as early as 3000 BC. But the records say that first known written massage therapy originated in India. As time flew by, this art enriched by putting more and more efforts by different individuals to utilize it for the benefit of mankind. Resulting in innovating new procedures.
A type of massage that is known to have the potential to cure paralysis known as Deep tissue massage was developed in a similar way. Another very common type of therapy is the Aromatherapy. This involves the use of a few essential oils that relax and heal the body. The room is loaded with aroma of particular essential oil that help the person in uplifting, reviving and revitalizing.
Here are a few interesting and different types of massages that will leave you astonished:
Blind Massage
The basic reason behind the popularity of massage by someone who is visually impaired is their sensitivity towards touch. This calibre gives a blind person an upper hand in locating even tiny nodules responsible to induce discomfort in the body of their clients. You will be surprised to know that the South Korea constitution says that massage services should be the preserve of the blind.
Hakali Cactus Massage
This is a massage technique that is quite popular in Mexico. The masseur removes the pricking pointers afrom the cactus body. Then they keep the cactus in warm water and use it to knead your tired muscles. The viscous material oozing out after giving a cut to cactus is used to remove toxins and helps in re-hydration.
Elephant Massage
This massage therapy is very common in Thailand. It by trained baby elephants who gently step up using one foot over the back of the client. The client  lays on a mat with their head facing down.
Fire Massage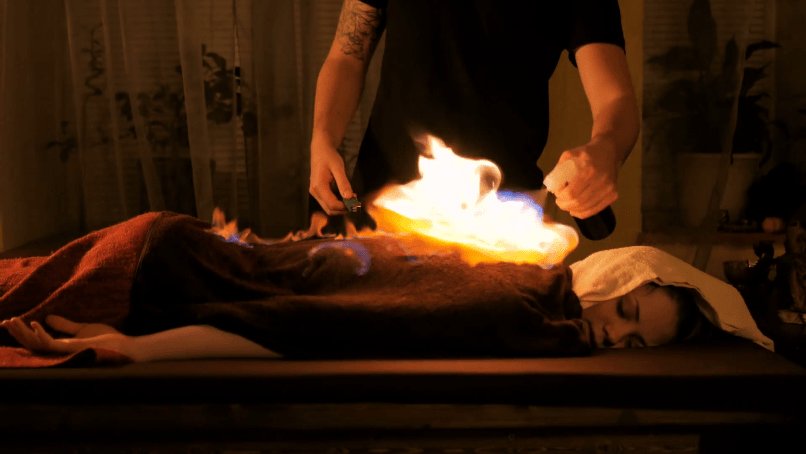 Commonly seen in China, this massage can take care of your wrinkles and also help you lose that excess weight from the thighs. To perform this, they dip and soak massage in a specific amount of alcohol. Then, they cover problem area and put it on fire for a few seconds. Scary for some, fun for others!
Knife Massage
To improve the blood flow, this type of massage technique is usually in Japan, Taiwan, and China. The practitioner covers the area of concern with a thin cloth. Then they use sharp and tap across as if they are mincing the body. The practitioners do it with utmost perfection and excellence to the accuracy. Taiwan uses two cleavers and Japan does it with samurai swords.
Snail Facial 
the core ingredient of this massage is mucus that secreted by snail. It is rich in anti-aging properties and even helps recover damaged skin. Russia, Japan and Britain commonly practice this type of massage. The procedure is very simple. They place three snails on the client's face that glide gently leaving their slime behind. This slime is rich in antioxidants, proteins, and hyaluronic acid that helps in minimizing wrinkles, eliminating scars, and removing dead skin. Well, people do get crazy things for that glowing and spotless skin. After all, our skin is our most precious gifts given to us.
Snake Massage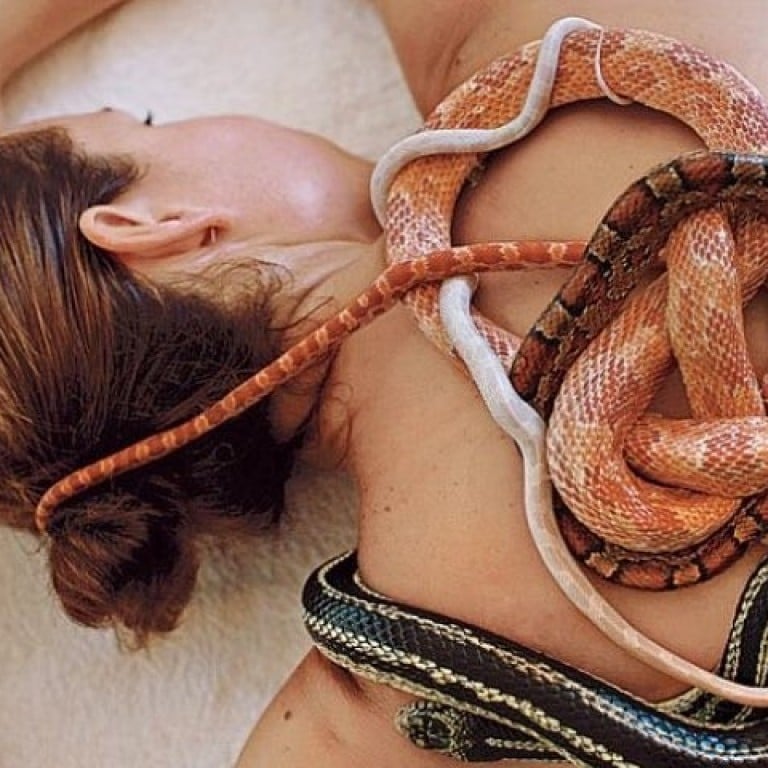 This is quite common in countries like Indonesia and Israel. According to them, a physical contact with a snake can help in relieving stress. Well, I would be a lot more stressed! Israeli people use six different breeds of non-poisonous snakes to relieve joints and muscular pain. The larger the snake, the more relief to deeper muscle. In Israel, the even use pythons for their tight grip that help in getting rid of body pain. Shocking!
Now, which of these peculiar therapies would you get? Let us know in the comment section below!