Top 5 Wine Bottles to Gift This Season
A bottle of wine is one of the most thoughtful presents of all. Moreover, it is an extremely classy choice. Easy to carry and a gift that is bound to open a lot of happiness and even get you appreciation for your taste. If you are invited to a party, a bottle of wine would make for the best gift for the host. While they can save it for a special occasion, they can also open it up and share your gift with all their guests. No matter what, this present is bound to fetch you some brownie points.
But you should also be sure that you pick the right bottle of wine that will suit the occasion and the taste of the receiver. And to help you choose the right one, here are some of the most-sought after wines that you can consider getting:
Chardonnay
One of the most popular types of wines is Chardonnay. Being a dry and vibrant white wine, it is something that people usually prefer one special occasions. So, if you have a dear friend coming over, or a chic soiree to attend, a bottle of Chardonnay would be a splendid choice. It is also a great wedding gift for newly-married couples. It is also aged for quite a while, usually for 3 to 10 years which makes it a lot more special and also quite expensive. So, if you are planning on a safe and stylish gifting option, this would be great. Also, if the party will be attended by any wine connoisseurs, you are bound to make a lasting impression!
Cabernet Sauvignon
While Chardonnay is one of the most popular white wines, Cabernet Sauvignon has earned the title of the most-sought after red wines. It is a full-bodied which means it has more tannins and is richer in its alcohol content. Red wines are known to give a more grippy sensation. Made of grape skins and seeds and stored wooden barrels, it has a distinguished taste and aroma. You can easily sense spices, dark fruits, such as sour cherries in it. You can never go wrong with a on a bottle of cabernet sauvignon especially if you are planning to gift it to someone who loves red wine. Just pair it with lamb, beef, American and French firm cheeses, and it will be a delightful explosion in your mouth!
Pinot Gris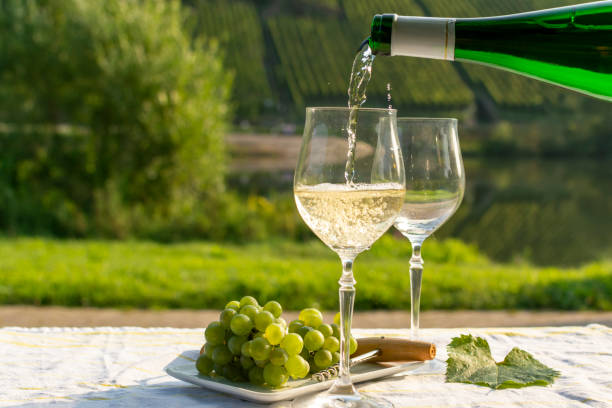 Pinot Gris has a particular taste and should be gifted to someone who you know would really like it. It is a light-bodied white wine and it is quite difficult to get your hands on. Also, it is considered to be a great present for someone whom you know personally. It has a sweet taste and is not a dry wine as well. If you have someone special coming over, you can simply serve it with delicately poached fish, salads and mild cheeses. Also, Pinot Gris is a wine that is best enjoyed during summers. So, pairing it with a light and fresh salad would be a great choice. However, unlike many other wines, Pinot Gris is not aged a lot. It is best enjoyed in its initial couple of years.
Pinot Noir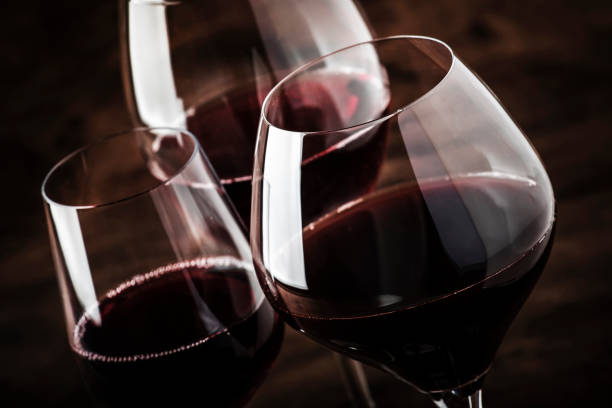 If you are looking for an even sweeter and fruitier version, you should go with Pinot Noir. It is great if you are hosting a small get together at your home. And since it is sweet, low in tannin and has less alcohol content, Pinot Noir can be great for family dinners as well. You can even enjoy it with your spouse or even gulp it down by yourself. It is usually served with pork, chicken, German cream sauces, nutty medium, and firm cheeses. These are made from thin skinned grapes. These are great for someone who has recently started drinking wine. It does not have the drying sense and does have a bold taste that full-bodied wines usually have.
Sauvignon Blanc
Sauvignon Blanc is a dry and rich white wine. It has a strong citrusy taste; however, it is not as dry as other white wines are. Great for some intimate and private celebrations, or even grand events, Sauvignon Blanc is an ideal choice for many occasions. It has origins in France as it is made of white grapes that are only found there. It is no surprise that there are so many wineries there that specialise in Sauvignon Blanc. Other than its citrusy notes it also has grassy aromas. This kind of white wine is aged in oak, and also has spice and vanilla flavours giving it an authentic taste and texture. It can be served with grilled chicken or vegetables. People also like it with scallops or other shellfish.
Wine is usually considered to be a last-minute gift option. However, picking the right bottle of wine can take a lot of wine. Thus, wine experts would know how much thought you have put in for picking a present for them. And we are sure with this information, you will be able to select the best bottle of wine that not only suits the occasion perfectly but also their taste buds.