6 Places in India Where Ravana is Worshipped
Dussehra is one of the most auspicious festivals in India. The day marks the celebration of victory of good over evil and thus celebrates the victory of Rama over Ravana. Usually, on this day, people burn down various effigies of Ravana which signifies his defeat. People enjoy this sight and celebrate the victory of Lord Rama. But there are a few places in the country where people worship Ravana on the occasion of Dussehra. And before discussing that, let us know some more about Ravana.
Dashanan was the son of the great sage – Vishrava and his wife Kaikesi. He belonged to a highly-revered family. So, Ravana was given the right education, both in terms of academics and martial arts. He was extremely knowledgeable and a great physicist. Also, he was a great devotee of Lord Shiva. He used to meditate for days to please him. Lord Shiva was extremely impressed by his devotion. He then bestowed him the power to use divine weapons. This was an honor that only a few devotees could earn.
Maybe these are the reasons why people worship him in the following parts of the country:
Bisrakh, Uttar Pradesh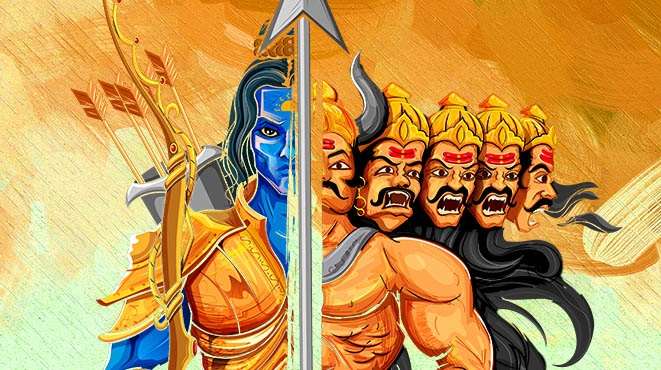 Bisrakh derives its name from rishi Vishrava who was the father of Dashanan – Ravana. This place is considered to be the birthplace of Ravana. People worship him as a 'maha-brahman' in this place. People believe that Vishrava was the one who discovered a Swayambhu (self-manifested) Shiva Linga at Bisrakh. Since then locals worship Rishi Vishrava and his son Ravana. Also, people perform various yagnas and peace prayers for Ravana's departed soul during the Navratri festival in Bisrakh.
Mandsaur, Madhya Pradesh
Mandsaur is a city in the Malwa region that lies in the district of Madhya Pradesh. According to the Ramayana, this place was the paternal home of Ravana's wife Mandodari. Thus, makes Ravana the son-in-law of Mandsaur. This is the reason why locals here worship and respect him so much. People worship for his supreme knowledge and his utmost dedication towards Lord Shiva. Also, the city has a 35-foot tall statue of Ravana where people mourn the death of Dashanan and hold prayers on the occasion of Dussehra.
Kangra, Himachal Pradesh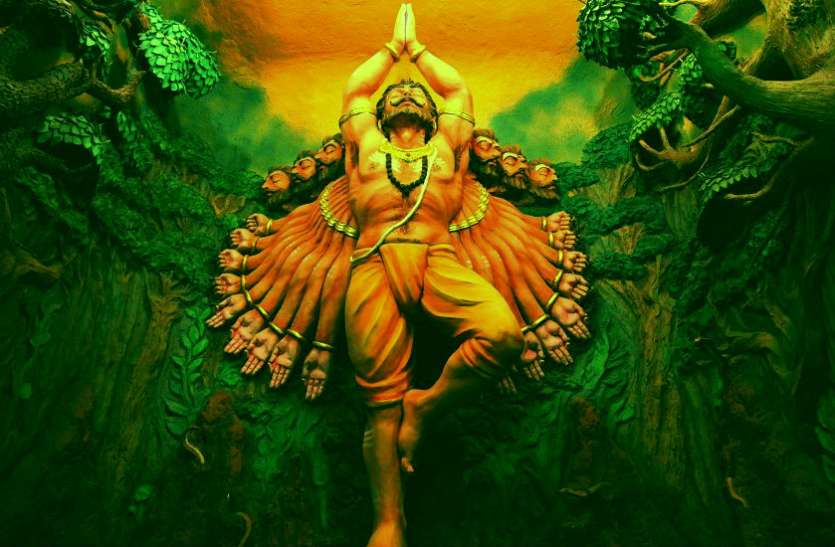 Kangra is a stunning place in Himachal Pradesh. The locals here also do not observe Ravana Dahan. And according to the tales, Lord Shiva was pleased by Lankeshwar for his sincere devotion and austerity. Lord Shiva blessed him at Baijnath – a place in Kangra. People of Kangra believe that Lord Shiva gifted him his boon at this place. Thus, Dashanan is considered as a great devotee of Lord Shiva and is worshipped by people of Kangra.
Gadchiroli, Maharashtra
People belonging to the Gond Tribe of the town Gadchiroli in Maharashtra worship Ravana and his son, Meghnada. The tribes praise Ravana during a festival that they celebrate – Falgun. As per the people of the Gond Tribe, Dashanan was never demonized in the Valmiki Ramayana as Sage Valmiki had mentioned in Ramayana that Lankeshwar did not do harm or maligned Sita. This indicates that Ravana was not an evil being. However, in Tulsidas Ramayana, Lankeshwar was portrayed as a cruel king.
Mandya and Kolar, Karnataka
There are various temples of Lord Shiva as well where people worship Dashanan for his profound devotion for Lord Shiva. People of Kolar district in Karnataka worship Lankadipathi (The King of Lanka) during the harvest festival. Other than this, people also host a parade where along with Lord Shiva's idol. People worship 'The ten-headed and twenty-armed' idol of Lankeshwar. Likewise, people at Malavalli Taluka located in the Mandya District of Karnataka worship Lankeshwar in a temple. Hindu devotees visit this temple to honor his commitment towards Lord Shiva.
Jodhpur, Rajasthan
It is believed that the Maudgil Brahmans of Jodhpur have come from Lanka during Ravana's marriage to Mandodari. People believe that Ravana and Mandodari's wedding took place at Ravan Kin Chanwari at Mandore. Thus, instead burning effigies of Ravana, people perform Shraadh and Pind Daan as per Hindu rituals. The Maudgil Brahmins of Jodhpur – Ravana's descendants perform this as a tribute to him.
Regardless of all his virtues, Ravana was still an evil who abducted Sita. To which, people of these place say that Ravana abducted Sita to avenge the avenge the disgrace caused to his younger sister – Surpanakha. Lord Lakshmana cut off her nose when she proposed to Lord Rama. According to the devotees of Dashanan, what he did was justified as an elder brother. What are your thoughts on this? Please let us know in the comments below.