Morning Habits to Kick-Start Your Day
Waking up refreshed and rejuvenated is something that everyone might yearn for. And while a good night sleep can play a major role in ensuring that you day goes effortlessly, some of your morning habits might also help you in planning out your day better. Right from waking up to leaving your house, there are quite a few things that you can do which can have a major impact on your entire day. This can even help you be more productive and efficient throughout the day. And, it is always great to get your started on a positive. Everyone loves a morning person who is always able to bring a smile on other's face. They see each day as a new opportunity and are ready to accept every challenge with confidence. Seems like a great fellow, right! Well, you can be exactly like this and it is quite easy. Here are some of the morning habits that can have a major impact not only on your morning but on your entire day. Read on:
Wake up Early
No, we do not mean that you should wake up at 5 am every day. The whole idea here is to wake up early enough so that it leaves you time to not just get ready and rush out of the door. One needs to ensure that they get sufficient time with themselves in the morning. This is usually the time when you are the most refreshed. So, why not put this time to better use. If you are able to take a well-timed bath, prepare a nice breakfast for yourself and enjoy each bite of your first meal of the day, you are bound to have a splendid day ahead. So, waking up early just means that you need to give yourself enough time to have a relaxed routine rather of worrying about getting late. Starting your day with stress would only make it a lot more stressful as the day progresses.
Make Your Bed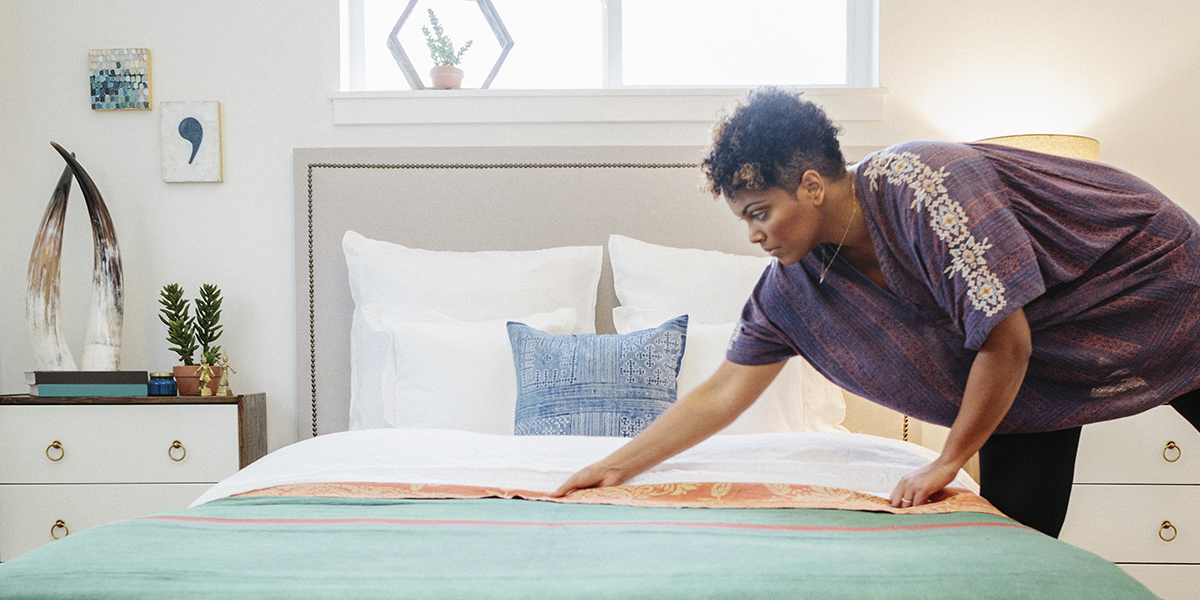 People have said a lot of times before and we have to include it because it really makes a difference. Making your bed might seem an ordinary and boring task. But doing it the first thing in the morning does make you feel that you have accomplished the day. It can help you start the morning on a brighter and more positive note. This small task can help you tick one thing off your morning schedule instantly and would motivate you for various other things as well. Not to mention, it will make your room feel more organised and tidier. And who does not like coming back to a place that is spick and span. You would thank yourself for tidying up the place when you get back home tired and exhausted.
Plan Your Day
While going to sleep you would have a brief idea as to how your day will be tomorrow. But having an idea and planning it out are two completely different things. If you have planned your day, you would already have your clothes washed and ironed, you would know what you will have for breakfast, and your vehicle will be serviced and updated. These are all the things that you would not want to waste your time in the morning. Thus, it is important to have a complete plan which can help you make your mornings a lot more hassle-free. Other than this, as a student you can plan as to which books you might need for school tomorrow. As an employee, you can plan on your upcoming meetings, and as a homemaker you can make grocery lists, and plan what to prepare for breakfast and lunch tomorrow. Basically, all the things that will ease up your day.
Spend Time with Family
Another very important thing that people overlook most of the time is spending quality time with the people they love the most. We understand that one needs to be quick if they have to be a part of this rat race, but it should not be at the cost of your special moments. Most of the people tend to delay this to the evenings which further gets neglected. A sudden meeting came up, you were too tired, or you had to buy groceries…there are a number of things that can happen when you finally decide to come back home and spend some quality time with your family. Thus, you end up spending lesser and lesser time with them. A great way would be to make room for them first thing in the morning. You can simply have breakfast together or just sit for a quick chat. This would also make your day a lot more cheerful.
These things might seem ordinary and trivial but can have a major impact on your daily life. All you need is to cultivate them into habits and you will be able to see that not only your mornings but your entire day goes pretty smoothly. What are your morning habits that make your day a lot more productive and positive? Do let us know in the comments section below.