Self-Care Tips for Your Mind, Body & Soul
Millennials would think that enjoying a luxurious bath in a five-star hotel, getting a manicure, or indulging in breakfast-in-bed is something that equalises to self-care. However, self-care is about giving your mind, body, soul some attention. It is about taking time out of your busy schedule to do something that is entirely for you and not just for social media. There can be a lot of ways in which you can care for yourself. And since there every body is different, there is no correct way to do so. You can do whatever you need or like. But if you are out of ideas, we have curated a list of all the things that you can do for your mind, body and soul that will help you freshen up. Let us get started:
Try Yoga or Meditation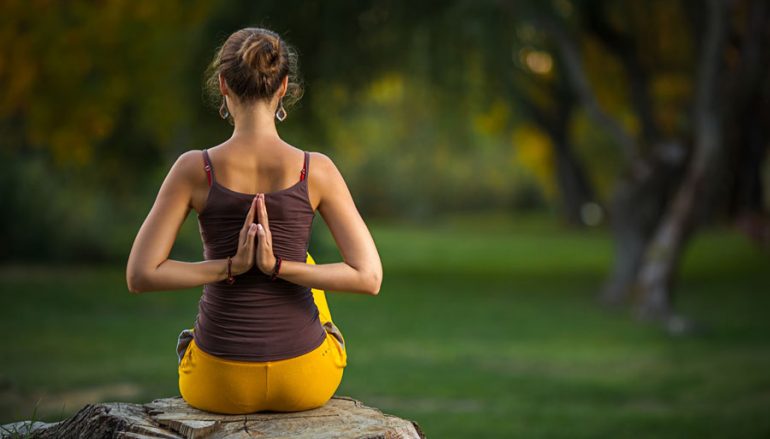 Your body definitely needs some physical activity. Especially, in times like these, when we are bound to our desks and leading a sedentary lifestyle. Yoga can help your body a lot. Right from practicing different poses to stretching, your body will thank you after every yoga session. Not to mention, your mind will be rejuvenated. Also, if you take up classes, you can meet new people and make friends. Other than just tricky poses, yoga also has some breathing exercises that will boost your health and relax your mind. And when it comes to relaxing your mind, we need to talk about meditation. Meditation is yet another amazing thing that you can start doing for self-care. It will help your mind to focus on stuff that is actually important. Also, it is known to reduce stress and anxiety. And that is one of our major goals when it comes to self-care.
Sing or Dance
Or actually do whatever you like the most. If grooving on your favourite beats is something that helps you unwind, cut a rug! Or if singing is something that soothes your soul, let your heart sing! You can either do this all alone in your room or call over some of your friends. However, self-care is something is all about you. But if having your friends over and chatting with them floats your boat, you can do that as well. Basically, the idea is to do whatever you wish to do. You can even do this quite often. This can be a weekly or a monthly thing or as frequent you would want it to be. You don't really need a schedule for self-care.
Let it Out
There is so much that we contain in ourselves. Love, hate, anger…there's so much that we accumulate. And this is the reason why all of it bursts out in one go. Rather, we should be able to channelize our emotions in a better way. You can write a diary, speak to a friend or a family member about how you feel, or even confront the person because of whom you are stressed. These are some of the better options that will help you get control of your emotions. This would avoid piling them up until the point you are vulnerable to them. Moreover, it will take all the negative energy out of your system so that you can focus on more productive and necessary things.
Get a Plant
Having a plant in your space can have a number of benefits. Firstly, it is great to purify the air in your room which will help your physical health. Also, looking at a fresh green plant or a bunch of vibrant flowers first thing in the morning can instantly enhance your mood. Other than this, you might even develop a green thumb and enjoying spending time with plants. This might motivate you to build your own little garden. Taking care of your plants and watering them can be extremely therapeutic for some people. And the best way to know if you have a green thumb or not is by taking the first step. So, go out and get your first ever plant. You should start with the ones that are low-maintenance.
Volunteer for a Cause
As we mentioned, self-care is all about yourself. But doing something selfless can also give you enormous pleasure. Lending a hand to a noble cause is something that you will be proud of. Moreover, it will such a rewarding and satisfying experience. It can be almost anything. You can either look for a local NGO and volunteer or you can even donate your old clothes to children who would need it. If this seems too difficult, you can simply donate some money to an authorised non-profit organisation. You can feed children and dedicate one day towards their happiness. We are sure that it will all be worth it once you witness that joyful smile on their faces.
We are sure that you will be able to get a lot more ideas than by just reading these basic ones. And as we said earlier, self-care is all about doing what floats your boat. As soon as you are able to find it, you will be able to care for yourself in the best manner possible.