Gifts To Get For a Fashion Lover
People who enjoy fashion can effortlessly look chic and stylish. With the utter panache that they carry themselves with can make heads turn. And we are sure that you have at least one fashionista in your life who always looks extremely classy. Now, getting them a book might not be a great idea, unless it is a fashion magazine. But you can do so much better than that! You should get them something that speaks to them and complements their style. Also, fashion lovers tend to be quite picky, so you need to do some extensive research on your part to get the right thing. Be sure that you know their style well and pick something that you can imagine them wearing. So, we have curated a bunch of present ideas that every fashion lover would adore:
A Silk Top
This is a classic choice and would look great on everyone. A silk top or blouse gives a plush and royal feel that would be perfect for any outing. You can pick any pastel colour that would look great with a pair of jeans. We understand that silk can be a little expensive as compared to other fabrics. But this is because it is one of the most breathable and absorbent fabrics of all. Also, it has natural temperature-regulating-properties. Thus, it is a fabric that is good for all climates and all seasons. A silk blouse will keep you warm and cozy during the winters and cool during summers.
Dainty Jewelry
Every girl adores a piece of jewelry and especially these days, the contemporary designs are quite chic. Right from gold, rose gold, and oxidized jewels, you can pick from a wide range of options. These go great with almost anything. Whether your friend is headed to a formal meeting, or planning a nice romantic date or even a casual brunch with friends, these dainty neck pieces would look great and enhance any outfit. You can also get them a nice bracelet that would great with a cocktail dress. Just the right amount of bling and sophistication is all that your fashion lover friend needs.
A Chic Hat
The right kind of accessory can truly make an outfit remarkable. So, if you wish to get your friend something unique, a chic hat or even a beret. This will give them such Gossip Girl vibes and they are bound to fall in love with it instantly. A headgear can easily make any dress look so elegant and royal. Maybe this is the reason why royals wear headgears at every formal event of theirs. And we believe that you fashion lover friend is no less than a princess. However, if you friend has a tomboy vibe, you can consider getting them a cowboy hat that would look equally dapper!
A Stylish Handbag
Don a chic handbag and you are ready for a day out! Every girl needs another handbag in her humongous collection. And you could never go wrong in gifting them a nice handbag or a tote. We are sure that they will flaunt it to their friends in their next catch-up. Also, sling bags are quite trendy these days so you can consider those as well. Plus, they are extremely handy. If your fashion lover friend is a busy bee, a sling bag will make this quite convenient for her. In that case, you can also get them a waist bag or a belt bag. Since these do not have to be carried out, your friend can easily wear them all day long without any hassle!
A Pair of Heels
Heels can instantly give you a lot of confidence. And would be a great present for your fashion lover friend. However, you need be sure that you get the right size. And if you can get that right, half of your research is already done. You can simply pick a chic-looking high heel if your friend can carry it effortlessly. Else, you can also go for flats or platform heels that are a much more comfortable option. Also, try to get a colour that they might not have in their collection. But if they have them all, go for the one that is a classic and is bound to look great. Getting a classic piece is quite a safe option as it will go with almost anything.
Makeup Products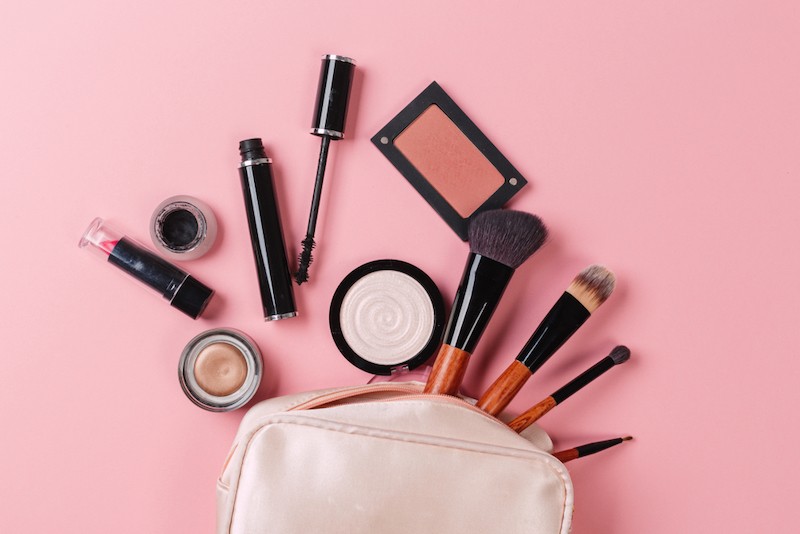 Fashion goes along with beauty. And now that there are so many makeup brands in the market, you have a lot of options to choose from. And makeup is also something that one can never have enough. So, no matter if your friend has drawers filled with products, you can still get them a few lipsticks and they will jump with joy! A red and nude lipstick shade is something that you can never go wrong with. Also, you can get them some kohl pencils or mascaras that are usually one-fits-all. Omit getting foundation or concealer as getting the perfect is extremely tricky. You can also get them a makeup bag that will help them organize their products better.
There is so much that you get for your fashion lover friend. And with these tips and tricks we are sure that you will be able to pick just the right product for them. Also, do let us know if you have any gift suggestions for fashionistas that we might have missed out on.