Habits of a Well-Groomed Man
You can tell when you see a well-groomed man. And more than that, you can instantly tell a lot about his character and personality as well. Although we do not mean that each and every well-groomed man will also be well-mannered but the chances are quite high. But what really makes them well-groomed? Well, there is a lot, right from how the look, how they smell, and also how they carry themselves. You would know that they have invested in themselves and put in great time and effort to make them look so dashing. Because let us be honest, good looks are great but a man who has a great personality will always stand out. And you are lucky, if your man has got both! And if you are still looking, here is how you would know whether he is someone who pays attention when it comes to self-care. So, here are a few habits that makes a man well-groomed:
Sunblock
This is something a lot of us forget and just don't pay keen attention to. However, sunblock is something that might not help you appear well-groomed but it can significantly help your skin in the long-term. It is one of the best anti-aging skincare strategies. It can effective reverse sun damage, and remove other signs of ageing like fine lines and dark spots. And a man who looks a little more youthful is always a perk. So, bounce away those UV rays and pollution with just a dab of your sunblock.
Well-Kept Beard
Coming to something that will instantly make you look prim and proper is your beard. A well-kept beard not only make you look dapper but it will also tell a lot about your personality. Moreover, a messy beard can look really shabby and can make a bad first impression. Thus, rather than just trimming the extra hair, you should also focus on styling your beard. You can also go to a professional or even get a trimmer that has several heads and different settings that will help you achieve that sleek look. If you wish, you can also go creative and try different styles.
A Signature Scent
Having a signature scent is a traditional and old-school concept but it can be really fun. The idea of having a scent that people can associate with you is amazing and such a classic for a well-groomed man. Also, picking one can be an exciting process. One should pick something that will go well on almost all occasions. But if you are someone who wishes to be a little more playful with your fragrances, you can experiment and pick new ones based on the occasions. For instance, you can pick a classic cologne for your formal business meetings while you can go for a sultry scent for a date night. You can also pick some sweet and floral scents for your holidays. The main idea is to keep yourself smelling delightful.
Scalp Care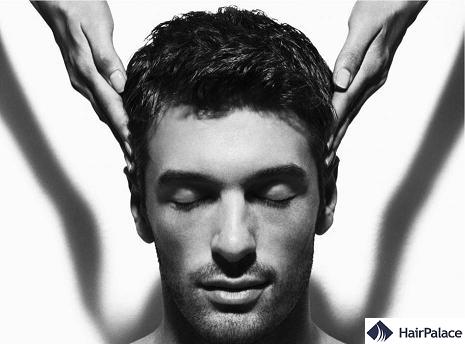 While boys may forget to take proper care of their hair and scalp, men would ensure that their scalp is healthy and hair shiny. While this is something that comes under basic hygiene, some of us still overlook the importance of it. Also, your scalp is even more prone to sebum build-up and bacterial or fungal growth. This makes it a lot more important for you to take proper care of your scalp to avoid itching or flaking and to get healthy, strong hair. You can use any antifungal shampoo and conditioner followed by an oil massage. This will help in better blood circulation. You can also use a deep-nourishing scalp mask on a regular basis to lock moisture and let you be the best version of that well-groomed man.
Night Skin Care
Let your skin repair overnight with the help of a night skin care regime. Also, this is one of the best ways to achieve better skin. Moreover, during night time, your body's cells regenerate the fastest and it all happens while you sleep. So, technically you would make skin a lot better without even realising it. But before applying any product, be sure that you cleanse your face properly. Also, invest in a good nutrient-dense night cream. You can also go for anti-aging retinol products. And along with your sound sleep, you will be able to repair your skin and wake up to brighter, hydrated, nourished, and youthful skin like a well-groomed man.
We hope that this information will help keep yourself be a well-groomed man and look dapper every single time. Not only this, but this will also help you in the long-term as it will keep your skin and hair issues at bay. You can comment down below some of your ways to look like a well-kept and well-groomed man.