Navratri: Significance and Meaning
In the Hindu religion, Navratri is one of the most important holy festivals. Navratri is the festival that adores Goddess Durga and Her various forms. All Her Avatars are the epitomes of strength. All these nine goddesses (NavDurga) have killed the most dangerous demons of all times. Navratri is just round the corner. We have all celebrated this festival in our way. Every household may have their own rituals of celebrating these nine auspicious days. But we should also know the history behind it and the significance it has. And while all of us waiting for this festival very eagerly, we should also know more about this festival. And to help you celebrate it in a better way, you should learn the importance of this festival.
Navratri 's Significance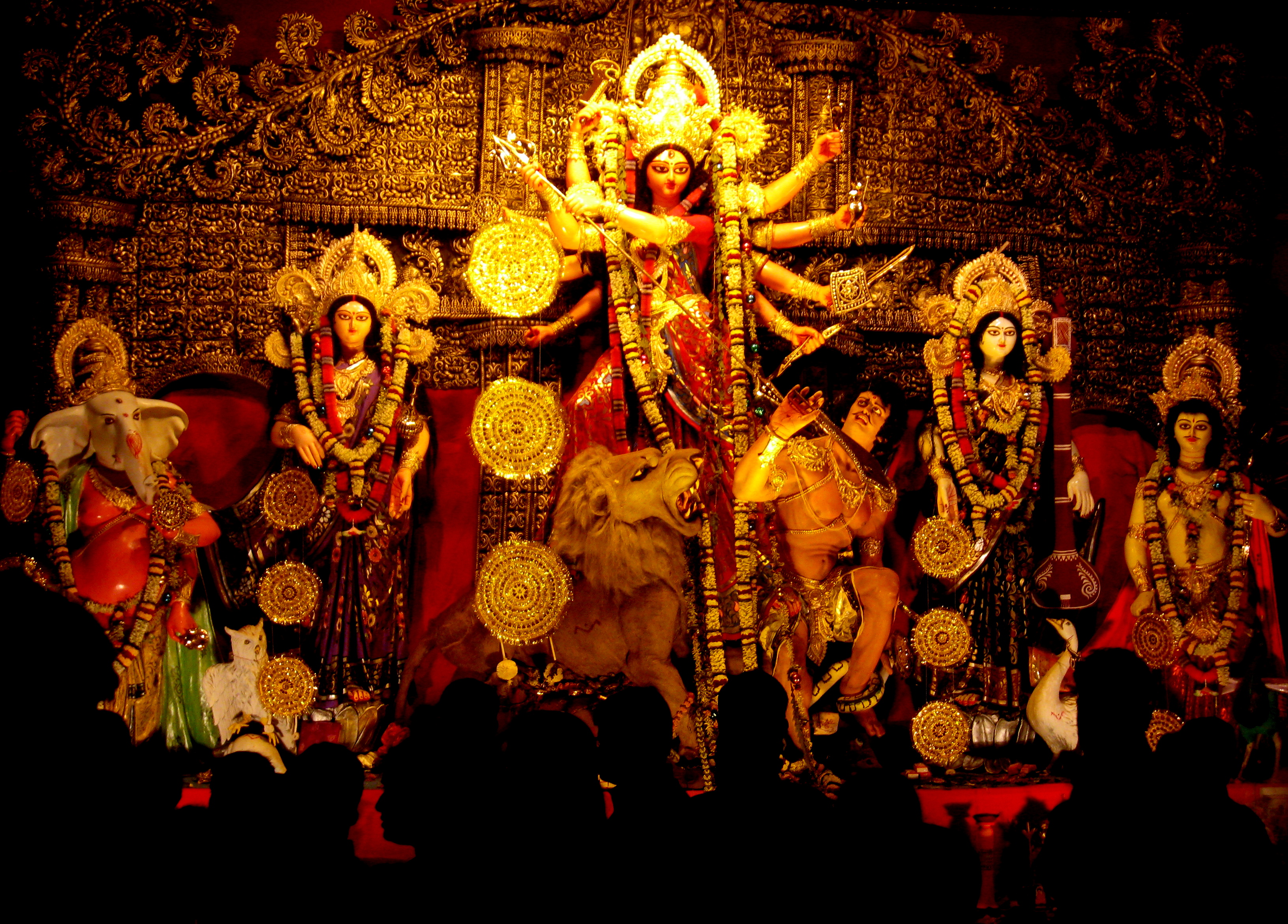 Celebrated for nine propitious days, Navratri in India is a great religious festival.  The celebration continues with various rituals and customs in separate parts. These nine days have great significance in Hindu culture and faith.  Worshipers adore their mother in beautiful incarnations for nine consecutive days of Navratri.
Significance of Navratri days
Day 1
Shailaputri (meaning 'Daughter of Mountain') is an incarnation of Parvati. The Goddess is worshipped in this form as the consort of Shiva. Nandi with a trishula in her right hand and a lotus in her left is portrayed as riding a bull. The direct incarnation of Mahakali is known to be Shailaputri. She is said to bring good luck.
Day 2
People devote the third day of Navratri in worshiping Goddess Brahmacharini. She is another incarnation of Maa Parvati. The deity of the Goddess holds a mala in her right hand and a kamandal in her left. She is often envisioned barefoot. People believe that Goddess Brahmacharini bestows wisdom and knowledge to her devotees. Her puja brings good fortune and eliminates all barriers.
Day 3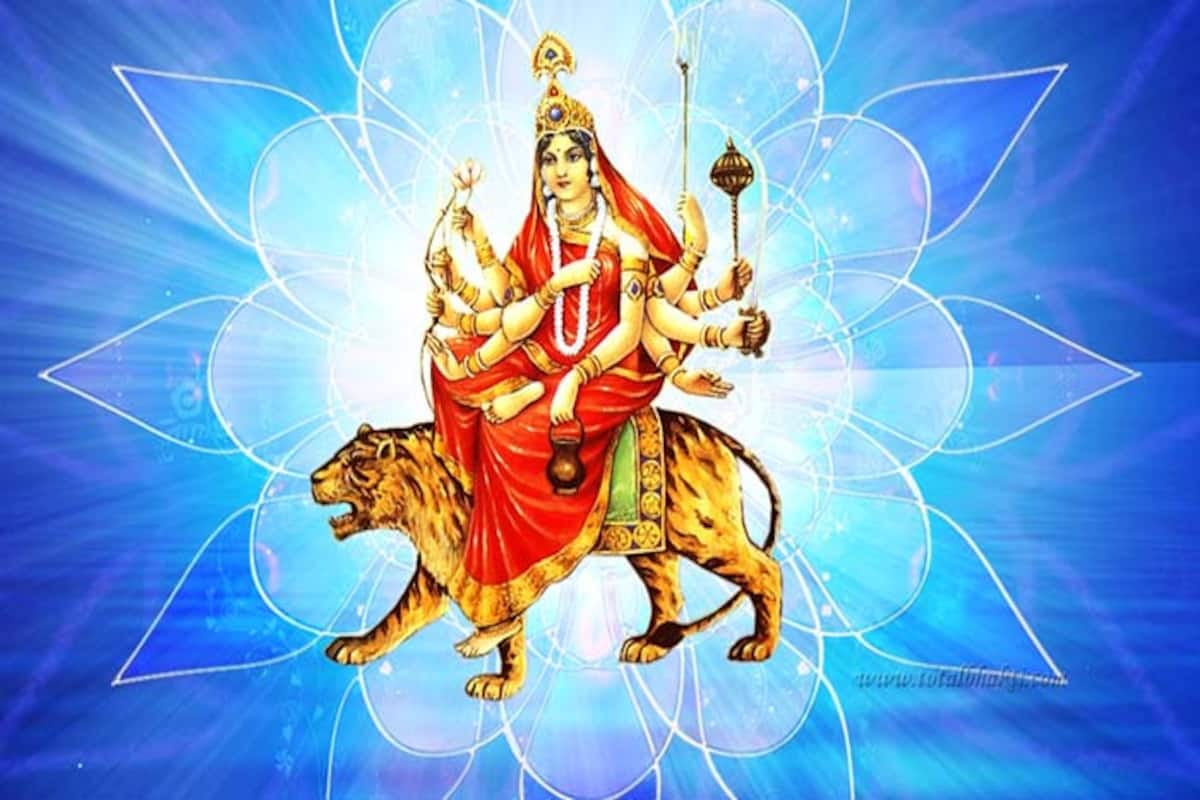 The third Day of Navratri commemorates Chandraghanta's worship. She is the married avatar of Maa Parvati. Chandraghanta Devi is the Goddess of divine and internal strength. People who are facing serious challenges in life should worship the Goddess. She keeps all challenges away from her devotees and brings happiness into their life.
Day 4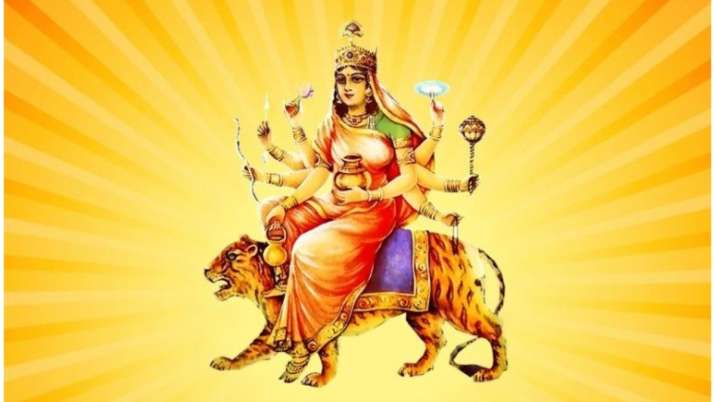 On Navratri fourth Day (Chaturthi Tithi), people worship Goddess Kushmanda. People believe that she is the creative force of the cosmos. Her avatar has 8 arms and she sits on a Tiger. Kushmanda Mata Puja provides you with good health, wealth, and power. Maa Kushmanda blesses her devotees with the gift of energy and strength.
Day 5
People worship Goddess Skandamata on the 5th day of Navratri. She is Skanda (or Kartikeya)'s, mother. She is portrayed riding a ferocious lion, carrying her baby, and having four arms. Goddess Skandamata brings joy, harmony, and prosperity.
Day 6
The sixth day of Navratri people devote to Goddess Katyayani. She is an embodiment of Maa Parvati. Goddess Katyayani is so courageous that she can conquer MAHISHASURA. She is one of the most aggressive forms of the aadya shakti goddess. People also call her the goddess of war. Katyayani rides a lion in this avatar and has four arms. Girls who are facing issues related to marriage should pray to Maa Katyayani to obtain a happy and smooth marriage life. She will bring harmony and peace to your married life.
Day 7
On the Navratri seventh Day, (Maha Saptami) people worship Maa Kalaratri. This is Goddess Durga's most ferocious forms. It is believed that Parvati had removed her fair skin to kill the Sumbha and Nisumbha demons. People celebrate her as the destroyer of ignorance.
Day 8
On Navratri fourth Day, people worship Maa Mahagauri. She symbolizes harmony and knowledge. Mahagauri's other name is Shwetambardhara. She is the most beautiful avatar. As you can see in the picture, she glows quite vibrantly. And because of her vibrant glow, Gauri is her name. Maa Mahagauri purifies her devotees' souls and extracts all of their sins. She has a soothing influence on her devotees' lives and she helps them develop their awareness as well.
Day 9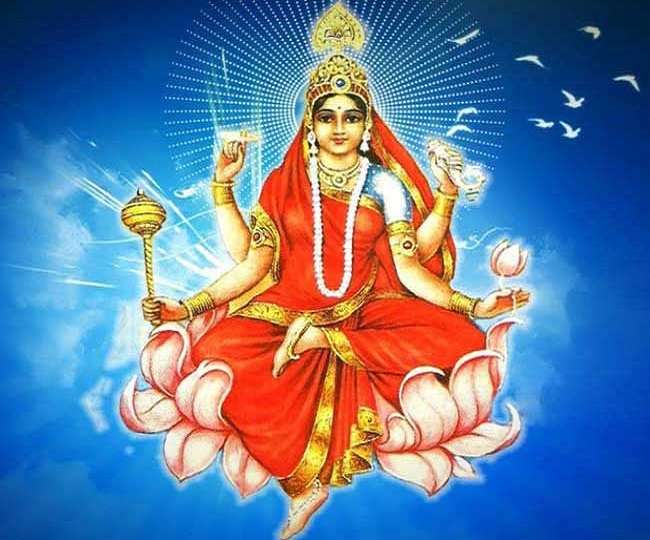 On the Navratri ninth Day (Maha Navami), we worship Siddhidatri Devi. She sits on a lotus and has four arms. People also call her as Mahalakshmi Devi as well. Depictions suggests that Siddhidatri Devi wears a red saree and rides over a lion. She holds in her lower left hand a lotus. In her upper left hand a shankha. In her upper right hand a chakra. And in her lower right hand a bulgeon.
After these nine days, the Hindus celebrate Dussehra with utmost zeal. Ravana is brought down to ashes on this day. We all remember gathering at a common place to witness this glimpse. This used to be one of the best moments of all these ten days. So, if you are someone who loves Dussehra as much as everyone else. Be sure that you stay tuned for some exciting facts on Dussehra.