Raksha Bandhan: Its Origin and Rituals
Raksha Bandhan is one festival that gives us a chance to celebrate a special bond. While we are busy pulling our siblings' legs, playing pranks on them, and teasing them, this is one occasion when you can express your love and affection towards them. After all, your brother and sisters are the ones who will always be by your side. And this surely calls for a celebration. So, having a day dedicated to reinforce the pious bond shared by a sister and a brother makes it all the more special. But other than buying new clothes, fancy Rakhis for our brothers and gifts for them, we hardly understand the meaning and significance of this auspicious day. So, here are a few major elements of this special festival that will help you understand this occasion in a better manner:
History Behind Raksha Bandhan
There are a number of tales that indicate the origin of this festival and different people believe different chronicles. But one of the tales that highly revered is the tale of Lord Indra and his wife Indrani. Many believe that this how the tradition of Raksha Bandhan originally began. As per Hindu mythology, there was a time when the group of Gods was on the edge of defeat while they were in a war against the demons. This got Lord Indra worried and thus he went to his Guru, Brihaspati for guidance. To this, Guru Brihaspati asked Lord Indra to get a Rakhi tied on his wrist by his wife Indrani. As instructed, Indrani tied the sacred charm on Lord Indra's wrist. This was seen as a mark of protection that will act as a shield against any harm. This is the reason why in some parts of the country, women tie Rakhi on their husband's wrist. This initiated the tradition of Raksha Bandhan and tying Rakhi on wrist. However, with time the meaning of this ritual has changed.
Rituals of Raksha Bandhan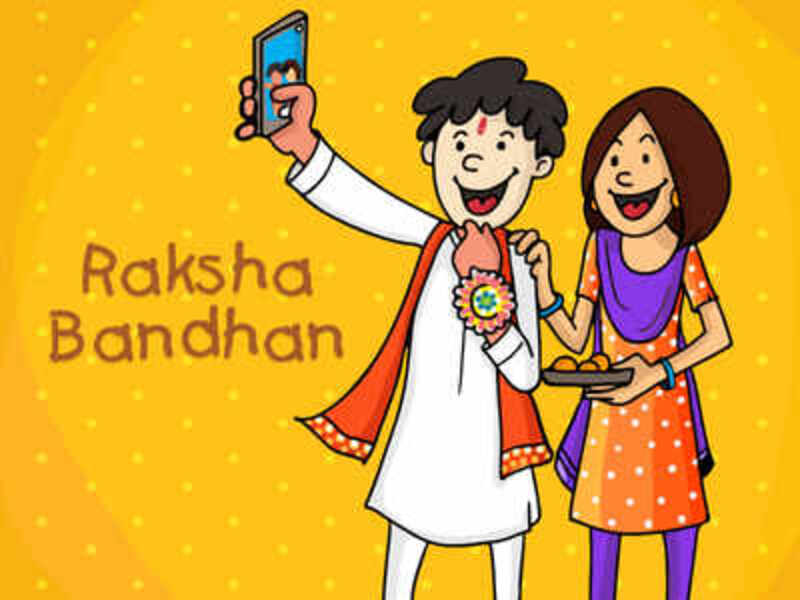 As mentioned earlier, the rituals of Raksha Bandhan have changes a lot over the years. And usually it involves the sister preparing a thali consisting of a Rakhi, vermilion (Tilak), rice, sweets or dry fruits and mud lamp (Diya). After preparing the Thali, the sister performs aarti and applies Tilak on her brother's forehead. After this, the sister ties the sacred thread- Rakhi on his wrist. To this, the brother promises her sister that will always protect and care for her. The ceremony is concluded when the siblings exchange gifts and sweeten each other's mouth with sweets and dry fruits.
Presents for your Sibling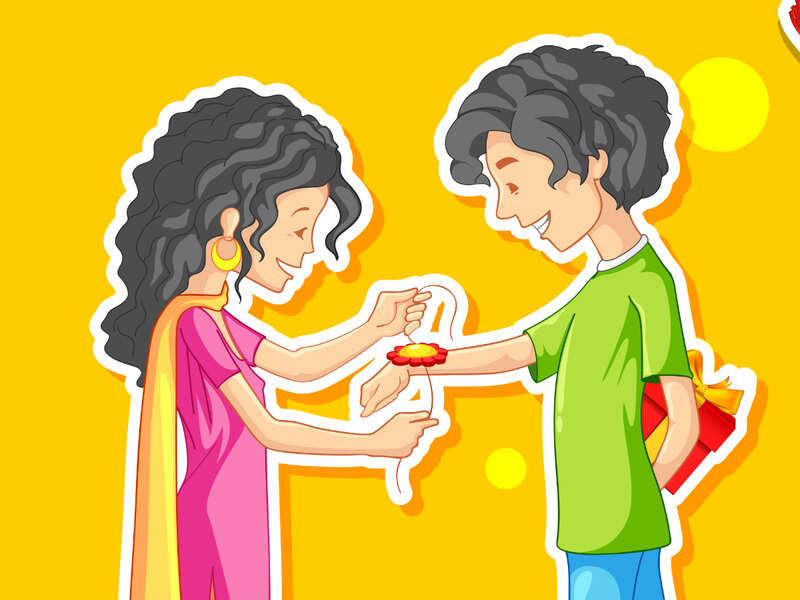 As we all know that Raksha Bandhan is the occasion when brothers and sisters exchange gifts. This is one of the most sought-after rituals of this entire day. And with Raksha Bandhan being just round the corner, we know that you will be quite excited for your presents. But did you get gifts for your sibling as well? If not, you still have some time to get your sibling a thoughtful and exquisite present on this special day.
So Many Options
There are a number of gifts available these days that are bound to bring a smile on your brother's face and let them know how much love them. We are sure that these presents will turn their day into a remarkable one. You can also get a greeting card for them if you wish write a few lines of your bond with each other. Other presents that your brother is bound to like are a wallet, a belt, a tie, or a watch. Well, now you know that you have enough options. And be quick to ensure that you have enough time as well so that your present reaches your brother right on time.
Also, if your brother lives abroad, you can order gifts online and get the delivered right on their doorstep. This will save you a lot of time and hassle. Other than this, imagine how special they would feel when they would see their Rakhi and unwrap box full of presents and love from his homeland. This will help him feel that they are back home with their family members. And to be honest, this is one of the things people yearn the most on special occasions like these.
Raksha Bandhan is the celebration of an extremely special bond. A bond shared between a brother and a sister.  And now that you know its true importance and meaning, we are sure that you will be able to celebrate it in a much loving and amazing manner. We hope that you are able to spend Raksha Bandhan is the most remarkable way possible and that this day makes you and your sibling's relationship a lot stronger.